A detached house in Naharia
A detached house in Naharya
The Simchoni family
This is a comprehensive renovation of a 4-story house on the shore of Naharya. The renovation was focused on the central floor and on creating an additional entrance on the bottom floor to create a separate unit for rental. The space was meticulously planned, walls torn down to create a more open large space.
I was given the freedom to design and select the materials as the owners trusted my professionality and my full commitment to the project.
The outcome confirmed that they were right in doing so. They were surprised, pleased and satisfied.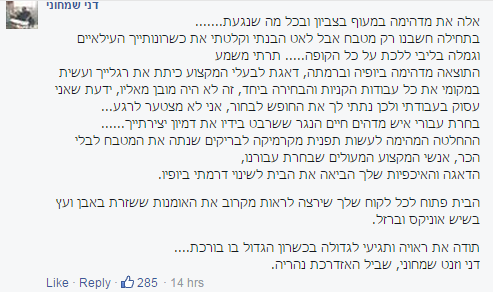 How did it look before